Strategies Adopted in Adventure Tourism Product Diversification in Sustainable Tourism Development in Elgeyo Marakwet County, Kenya
Dorice Ronoh Morong'

Kenyatta University

Albert Chege Kariuki

Kenyatta University

Jane Bitok

Kenyatta University
Abstract
Tourism as a sector of the economy is used by most countries in the advocacy of economic development. Most of the adventure tourists/visitors travel to rural areas to experience natural wonders of the world which are prominently features such as great waterfalls, volcanic phenomena, and geological phenomena like caves or spectacular views. This study investigated the strategies adopted in adventure tourism product diversification for sustainable tourism development in Elgeyo Marakwet County, Kenya. The study employed descriptive research design in which the target population included 2 County government officials, 1 national government representative, 1 Kerio Valley Development Authority (KVDA) official, 1,250 Athletes (High Altitude camp), 3 hotel managers, 4,876 tourists, 3 private investors and 24,450 community members. The sample size for each category was determined and distributed proportionately as follows: Community Members were 316, tourists 63 and athletes 16. Census approach was used for County Government Officials, National Government official (Tourism Regulatory Officer), KVDA (tourism officer), hotel managers and private investors since they were few in number. Therefore, the total sample size was 405 respondents. Purposive sampling strategy was utilized to choose the respondents for every one of the Community Members, tourists and athletes. Questionnaires and interview guides were used to collect the data. Data analysis was done using descriptive and inferential statistics techniques. Results revealed that adventure products influenced tourism diversification in Elgeyo Marakwet County. Some of the prominent adventure products included paragliding sports on the escarpments of Elgeyo Marakwet County, cycling, trekking, camping (Rimoi National reserve) caves (Kiplachoch cave in Kapyego Marakwet East Sub county), Torok falls situated at high cliff, Teren rapids with pot like shapes, Kipkabus dam, Chebloch George, Kipteber hills, hanging valley and birds migratory. It was recommended that there was need to focus on new adventure products should be encouraged in order to increase tourism diversity. Policies on adventure tourism should be formulated and implemented to increase the diversification of tourism.
Keywords: Strategies adopted, Adventure products, Tourism diversification, Tourism development and Elgeyo Marakwet County
References
Akama, J. (2012). The Role of Government in the Development of Tourism in Kenya. International Journal of Tourism Research, 4, 1-13.

Cheng, M. (2016). Current sharing economy media discourse in tourism. Annals of Tourism Research, 60, 111-114.

Cornelissen, S. (2017). The global tourism system: Governance, development and lessons from South Africa. Routledge.

Crush, K. (2004). Sky's the tourism limit: Paragliding presents great economic opportunity for region, says enthusiast. Daily Herald Tribune, p. 125.

Devine, D. (2014). Wales goes for the action. The Western Mail, p. B4.

Henderson, J.C. Foo, K. Lim, H. & Yip, S. (2010). Sports Events and
Tourism: the Singapore Formula One Grand Prix, International Journal of Event and Festive Management, 1(1), 60-73.

Kihima, B. O. (2014). Unlocking the Kenyan Tourism Potential through Park Branding Exercise. Tourism Recreation Research, 39(1), 51-64.

Kiprutto, N., Sitati, N., Ngoriarita, J., Akama, J., & Munyao, C. M. (2012).Impediments to Regional Tourism Development in Kenya's North Rift Region. International Journal of Business and Commerce, 2(4), 39-50.

Kothari, C. (2004). Research Methodology: Methods & Techniques, 2nd edition. New age International Publishers, New Delhi, India

Maingi, S. (2011). Conference tourism in Kenya: towards tourism product development, diversification and extension.

Minder, R,. (2004). Flying high, but mind the bugs. Financial Times (Leisure TravelSupplement), p. 5.

Musyoki, B. (1995). Planning and developing ecotourism in Rimoi game reserve area, Kerio valley, Kenya in staff seminar proceeding Chepkoilel campus Eldoret.

Pomfret, R. (2011). The age of equality: The twentieth century in economic perspective. Economics Books.

Richards, G., & Munsters, W. (Eds.). (2010). Cultural tourism research methods. Cabi.

Sindiga, I. (2009). Tourism and African Development: Change and Challenge of Tourism in Kenya. Hampshire: Ashgate.

UNWTO, (2013). World Tourism Organization, Madrid.

Vesley, M. (2014). 'Eldoret has produced more champions than any other town in the world'. African Business.

Ziakas, V., & Costa, C. A. (2011). Event portfolio and multi-purpose development: Establishing the conceptual grounds. Sport Management Review, 14(4), 409-423.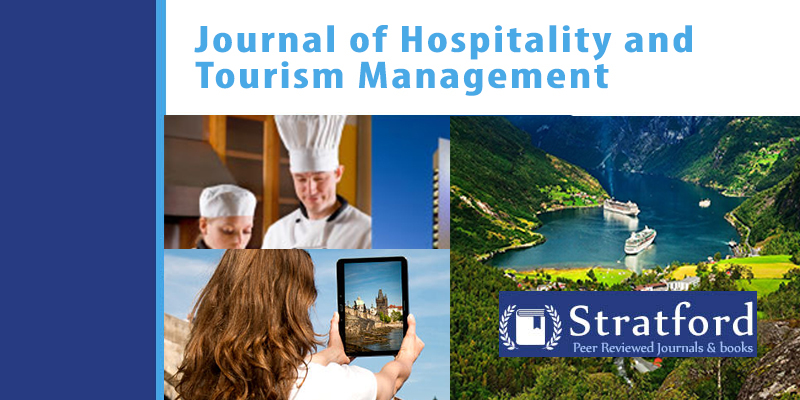 How to Cite
Morong', D., Kariuki, A., & Bitok, J. (2019). Strategies Adopted in Adventure Tourism Product Diversification in Sustainable Tourism Development in Elgeyo Marakwet County, Kenya. Journal of Hospitality and Tourism Management, 1(1), 94-112. Retrieved from https://stratfordjournals.org/journals/index.php/Journal-of-Hospitality/article/view/295