Truthfulness and Rule of Law in the Society: Bosnia and Rwanda Perspectives
Abstract
In the occurrences of devastating conflicts during a regime, having clear information on the truth on the past is regarded as a first step in the process healing and seeking justice and is acknowledged as a human  right where those who fell victims and the survivors of conflict and war are entitled to. The International law states clearly that right to know about the circumstances of serious violations of victims' human rights and about who was responsible. It is progressively regular for nations rising up out of civil war or dictator rule to make a fact commission to work during the prompt post-change period. These commissions are conceded a moderately brief period for explanation taking, examinations, and research and formal conferences, before finishing their work with a last open report. This paper gives an evaluation of the past basic talk on truth and reconciliation towards the rule of law, distinguishes the issues critics have concentrated on, analyzes why the appraisals of TJ projects have been basic, and examines whether the reactions reflect fundamental conditions under which the TJ programs were led. This paper looks at the Truth and Reconciliation process in Rwanda after the genocide in 1994. In this manner, it endeavors to reveal the results of truth, reconciliation from past human rights abuses, and how they guide build up the rule of law in a public.
 Keywords: Truth, conflicts, Human Rights, Rule of Law & Society
References
Amstutz, M. R. (2016). Is reconciliation possible after genocide?: The case of Rwanda. Journal of Church and State, 48(3), 541-565.
Brounéus, K. (2018). Truth-telling as talking cure? Insecurity and retraumatization in the Rwandan Gacaca courts. Security Dialogue, 39(1), 55-76.
Buckley-Zistel, S. (2006). Dividing and uniting: The use of citizenship discourses in conflict and reconciliation in Rwanda. Global Society, 20(1), 101-113.
Caparos, S., Giroux, S. V., Rutembesa, E., Habimana, E., & Blanchette, I. (2018). Twenty years later, the cognitive portrait of openness to reconciliation in Rwanda. British Journal of Psychology, 109(2), 362-385.
Clark, P. (2010). The Gacaca courts, post-genocide justice and reconciliation in Rwanda: Justice without lawyers. Cambridge University Press.
Grayson, H., Hitchcott, N., Blackie, L., & Joseph, S. (Eds.). (2019). After the genocide in Rwanda: Testimonies of violence, change and reconciliation. Bloomsbury Publishing.
Le Mon, C. J. (2017). Rwanda's troubled Gacaca courts. Human Rights Brief, 14(2), 4.
Magnarella, P. J. (2018). Justice in Africa: Rwanda's Genocide, Its Courts and the UN Criminal Tribunal: Rwanda's Genocide, Its Courts and the UN Criminal Tribunal. Routledge.
Mendeloff, D. (2014). Truth-seeking, truth-telling, and post conflict peacebuilding: Curb the enthusiasm?. International studies review, 6(3), 355-380.
Moghalu, K. (2015). Rwanda's genocide: the politics of global justice. Springer.
Rettig, M. (2018). Gacaca: truth, justice, and reconciliation in post conflict Rwanda?. African Studies Review, 51(3), 25-50.
Schabas, W. A. (2015). Genocide trials and Gacaca courts. Journal of International Criminal Justice, 3(4), 879-895.
Shepard, M. (2019). The Art of Reconciliation in Rwanda (Doctoral dissertation, Columbia University).
Thomson, S. (2011). The darker side of transitional justice: the power dynamics behind Rwanda's Gacaca courts. Africa, 81(3), 373-390.
United Nations (1995). Outreach Programme on the Rwanda Genocide and the United Nations. Retrieved on 19th June 2019 from; http://www.minijust.gov.rw/index.php?id=11.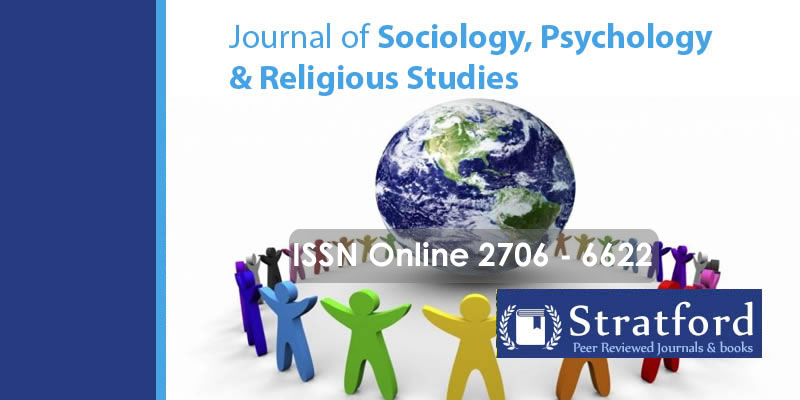 Downloads
How to Cite
Nikola, S., and T. Stefan. "Truthfulness and Rule of Law in the Society: Bosnia and Rwanda Perspectives". Journal of Sociology, Psychology & Religious Studies, vol. 3, no. 1, May 2021, pp. 110-6, https://stratfordjournals.org/journals/index.php/Journal-of-Sociology-Psychology/article/view/769.