Quality Assurance Practices and Students' Academic Performance in Technical, Vocational Education and Training Institutions, A Case of Integrated Polytechnic Regional College Kigali in Kicukiro District – Rwanda
SERUHUNGO KAMANZI Jean Bosco

Mount Kenya University

HARERIMANA Jean Paul

Mount Kenya University

ANDALA Hesbon Opiyo

Mount Kenya University
Abstract
The main aim of the study was to assess the relationship between quality assurance practices and students' academic performance in the Integrated Polytechnic Regional College (IPRC) – Kigali in Kicukiro District – Rwanda. The study was guided by three specific objectives which are to examine the quality assurance practices in IPRC Kigali in Kicukiro District – Rwanda, to determine the level of students' academic performance in IPRC Kigali in Kicukiro District, to establish the relationship between quality assurance practices and students' academic performance in IPRC Kigali in Kicukiro District. The target population was 3438 respondents from which 358 respondents was sampled: 21 trainers, 5 administrators and 332 students using Yamane formula, through simple random sampling technique. The study findings revealed that the use of appropriate  facilitation techniques  that create a conducive learning environment, training curricula that respond to the labour market needs, availability of  training resources and qualified academic staff, effective assessment of students' achievement and evaluation of training program, existence of institutional policies, models, methods and procedures are quality assurance practices that IPRC Kigali have put in place to assure the quality of its academic offerings. The findings also revealed that program completion and competence acquisition at IPRC Kigali are at good level whereby students at IPRC Kigali are satisfied with competences acquired in terms of hands-on and practical skills, critical thinking and reasoning skills, problem-solving skills, oral and written communication skills and are happy to attend their courses and their lectures frequently. Inferential statistics revealed that a significant relationship exists between quality assurance practices (facilitation techniques, curricula, training resources, assessment and evaluation) and academic performance (Pearson Correlation Coefficient between Dependent and Independent variables are respectively 0.79, 0.865, 0.604, 0.644 and the Regression R Square = 0.5312) as indicated in model. The study recommended that for the purpose of achieving the goals and objectives of academic offerings at IPRC Kigali and TVET in Rwanda, the quality of the programme needs to be improved, sustained and match with needs at the labour market. The government's effort `should be considerably increased especially by financing training resources(consumables) and ensure engagement of private sector in TVET education system in order to improve access, quality and enhancing the relevance of TVET Education system in Rwanda. 
Keywords: Quality assurance practice, academic performance, Technical and Vocational Education and Training, Integrated Polytechnic Regional College (IPRC)
References
Aigboje, CD, (2007). Strategies for improving the quality of academic staff universities for quality assurance. In: JB Babalola, GD Akpa, AO Ayeni O. Adedeji (Eds.): Higher Education. Ibadan.

Akpan. C. P. & Esirah, E. (2007). Strategies for Realistic Quality Assurance in Knowledge Generation in Tertiary Institutions in Nigeria. In N. Ezeh & N. Onyegegbu (eds). Abuja press. Abuja Nigeria.

Babalola, J., F. (2007). Introduction to Human Anatomy and Physiology. Ibadan University Press. Abuja Nigeria.

Badawi, A, A. (2013). TVET and entrepreneurship skills. In revisiting global. Millenium printers ltd. Legos Nigeria.

Besterfield D.H. (1995). Total Quality Management (New Jersey, Prentice Hall). New York press. USA.

Department of Education (2001). "Education White Paper 6: Special Needs Education—Building an Inclusive Education and Training System." Pretoria, South Africa: Government Press.

El-Khawas, E. (2007). Accountability and Quality Assurance: New Issues for Academic Inquiry. In: James J., Forest and Philip G. (eds.). International Handbook of Higher Education.

Evans, J.R. & Lindsay, W.M., (2002). The Management and Control of Quality (5th Edition). International Thomson Publishing. London UK.

Government of Rwanda. (2015). TVET Policy: Workforce Development Authority, Kigali.

Government of Rwanda. (2017). 7 Years Government Programme: National Strategy for Transformation I (2017-2024). MINECOFIN, Rwanda.

Harvey, L. (2008). Rankings of Higher Education Institutions: A Critical Review. Quality in Higher Education.

Jaiyeoba A.O. & Atanda A.I. (2007): Quality Sustenance in Nigerian Education System: Government Challenges in Akpa et. al (Eds) Deregulating the Provision and Management of Education in Nigeria. Nigerian Association for Educational Administration and Planning.

Mullins, L. J (2004). Management and Organizational Behaviour (17th edition) London Prentice Hall.

Needham, S., & Papier, J. (2011). What Young People Think About Vocational Education in South Africa. London: City and Guilds of London Institute.

Okolocha, C., C (2012). Vocational Technical Education in Nigeria: Challenges and the Way Forward. Journal Business Management Dynamics.
Oladipo, A., Adeosun, O. & Oni, A. (2009). Quality Assurance and Sustainable University Education in Nigeria. Retrieved on the 24 th August 2017 from: http//aadice. hiroshim-ua.

Omede, J. (2012). Reformatting Nigerian secondary and post-secondary education to meet unemployment and security challenges of the 21st century. Research Journal in Organizational Psychology & Educational Studies, 1(4), 238-251.

Oni, C. S. (2007). Globalization and Its Implications for Vocational Education in Nigeria. Essays in Education 21(1), 30-34.

Oweh, I. (2013). Poor perception hindering technical, vocational education in Nigeria – Rufa'i. Daily Independent Newspaper March 20th Edition.

Pareek, U. (1993). Making Organizational Roles Effective. New Delhi: Tata McGraw Hill Publishing Co. Ltd.

Prajogo, D. I.; Hong, S. W. (2008). The effect of TQM on performance in R&D environments: a perspective from South Korean firms, Technovation printings.

Rue, L. W and Byars, L.L (1992). Management Skills and application (6th edition) Burr Ridge, Illinois: Irwin. USA.

Sila, I. (2007). Examining the effects of contextual factors on TQM and performance through the lens of organizational theories: An empirical study. Journal of Operations Management, 25(1), 83-109.

Silverman, D. (1993). Interpreting Qualitative Data. London: Sage. UK.

Waweru, S. N and Ngugi (2007). Organizational Behaviour, Department of Educational Administration, planning 9 and Curriculum Development: Kenyatta University. Nairobi Kenya.

Wedekind, V. (2008). Crossing the Boundaries: The complex relationship between Higher Education and TVET/FET in South Africa. Address to the First Pan African FET and TVET Conference. Cape Town. South Africa.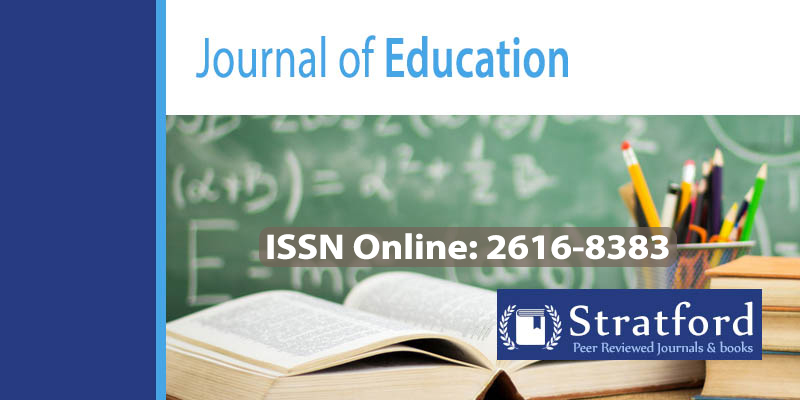 How to Cite
KAMANZI Jean Bosco, S., Jean Paul, H., & Hesbon Opiyo, A. (2021). Quality Assurance Practices and Students' Academic Performance in Technical, Vocational Education and Training Institutions, A Case of Integrated Polytechnic Regional College Kigali in Kicukiro District – Rwanda. Journal of Education, 4(3), 1-20. Retrieved from https://stratfordjournals.org/journals/index.php/journal-of-education/article/view/796