Racial, Income, Political, Tax and Healthcare Disparities in the United States of America: Thematic Literature Review
Amy Kimberly

University of California

Wyatt Cooper

University of California
Abstract
By covering the themes of racial disparities, political disparities, income, tax, and healthcare, it is possible to understand how institutional racism was ingrained in immigration policy and how this racism affects other critical areas. This literature review clearly shows that immigration policy was engineered to create an underclass of workers who would be willing to work under hard conditions while receiving relatively lower wages. Immigration policy has, however, not evolved to address the changing American society, which requires more inclusion and protection of rights, including those of immigrant workers. There is, therefore, the need for comprehensive immigration reform to address the challenges that characterize the current system.
Keywords: Racial, Political, Tax & Healthcare
References
Auerbach, A. J., & Oreopoulos, P. (2019). Analyzing the fiscal impact of US immigration. American Economic Review, 89(2), 176-180.

Bolaños Lopez, JF (2017). Unauthorized immigration in the United States: impact, media representation, and legalization reform. INNOVA Research Journal, 2 (8.1), 281-293.

Cascio, E. U., & Lewis, E. G. (2019). Distributing the Green (Cards): Permanent residency and personal income taxes after the Immigration Reform and Control Act of 1986. Journal of Public Economics, 172, 135-150.

Cleaveland, C. (2010). "We are not criminals": Social work advocacy and unauthorized migrants. Social work, 55(1), 74-81.

Derose, P., K. Escarce, J., J. (2017). Immigrants and Health Care: Sources Of Vulnerability. Caring For The Vulnerable. 26(5).

Enriquez, L. E., Vazquez Vera, D., & Ramakrishnan, S. K. (2019). Driver's licenses for all? Racialized illegality and the implementation of progressive immigration policy in California. Law & Policy, 41(1), 34-58.

Feigenbaum, J. (2017). Taxes, Imperfect Capital Markets, and Illegal Immigration.

Fine, J., & Lyon, G. (2017). Segmentation and the role of labor standards enforcement in immigration reform. Journal on Migration and Human Security, 5(2), 431-451.

Gee, L. C., Gardner, M., & Wiehe, M. (2016). Undocumented immigrants' state & local tax contributions. The Institute on Taxation and Economic Policy.

Gonzalez, G. G. (2015). Guest workers or colonized labor?: Mexican labor migration to the United States. Routledge.

Guan, S., Wu, F., Roka, F., & Whidden, A. (2015). Agricultural labor and immigration reform. Choices, 30(316-2016-7793).

Hing, B. O. (2019). Institutional racism, ICE raids, and immigration reform. USFL Rev., 44, 307.

Jarlenski, M., Baller, J., Borrero, S., and Bennett, W. (2016).Trends in Disparities in Low-Income Children's Health Insurance Coverage and Access to Care by Family Immigration Status. Academic Pediatrics, 16(2). P. 208-215

Johnson, K. R. (2018). Lessons about the Future of Immigration Law from the Rise and Fall of DACA. UCDL Rev., 52, 343.

Judith, G. (2018). Confronting Immigration Enforcement Under Trump: A reign of Terror For The Immigrant Communities. Social Justice. 45,(1).

Martin, P. (2017). Immigration and Farm Labor: From Unauthorized to H-2A for Some?. Washington, DC: Migration Policy Institute.

Martin, P. (2017). Trump and US immigration policy. California Agriculture, 71(1), 15-17.

Milne, G. E. (2016). Rising suns, fallen forts, and impudent immigrants: Race, power, and war in the Lower Mississippi Valley (Doctoral dissertation).

Nowrasteh, A. (2013). How to make guest worker visas work. Cato Institute Policy Analysis, (719).

Philbin, M. M., Flake, M., Hatzenbuehler, M. L., & Hirsch, J. S. (2018). State-level immigration and immigrant-focused policies as drivers of Latino health disparities in the United States. Social Science & Medicine, 199, 29-38.

Provine, D. M. (2013). Institutional racism in enforcing immigration law. Norteamérica, 8, 31 53.

Rogers, B. (2018). Cazorla v. Koch Foods of Mississippi, LLC: Where Discovery Issues Meet Current Immigration Policy. Loy. U. Chi. LJ, 50, 459.

Shelton, L. J. (2018). "Who belongs": A critical race theory and Latino critical theory analysis of the United States immigration climate for undocumented Latinx college students. Journal of Critical Thought and Praxis, 7(1), 9.

SPRING, I. (2018). Poultry and Pedagogy in Mississippi and Mexico: Bridging African American and Latin American History in the College Classroom. The History Teacher, 51(4).

Stuesse, A. (2018). When They're Done with You: Legal Violence and Structural Vulnerability among Injured Immigrant Poultry Workers. Anthropology of Work Review, 39(2), 79-93.

Stuesse, A., & Helton, L. E. (2013). Low-Wage Legacies, Race, and the Golden Chicken in Mississippi: Where Contemporary Immigration Meets African American Labor History.

Yasenov, V. I., Lawrence, D., Mendoza, F. S., & Hainmueller, J. (2020). Public Health Insurance Expansion for Immigrant Children and Interstate Migration of Low-Income Immigrants. JAMA pediatrics, 174(1), 22-28.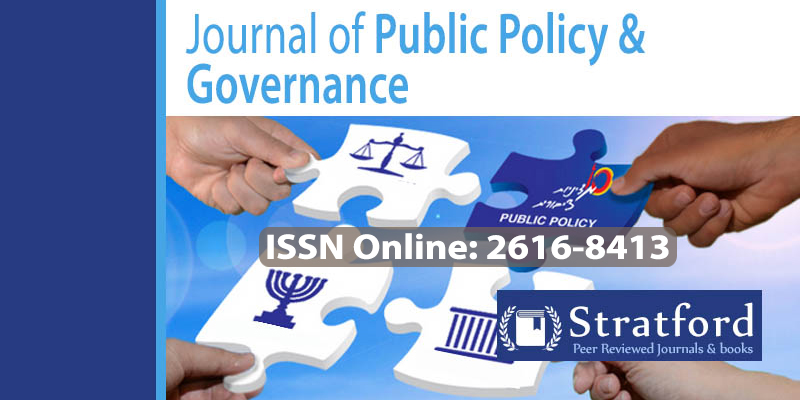 How to Cite
Kimberly, A., & Cooper, W. (2021). Racial, Income, Political, Tax and Healthcare Disparities in the United States of America: Thematic Literature Review. Journal of Public Policy & Governance, 5(2), 34 - 50. Retrieved from https://stratfordjournals.org/journals/index.php/journal-of-public-policy-governa/article/view/813