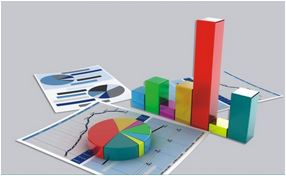 Journal for article publication: Choosing a suitable journal
You need to be aware of the exact topic that you are willing to write about so that when it comes to your journal article publication, you know the right journal for you. There are some tips that you may want to follow up so that you may be able to come up with the best journal. First of all, you need to put into consideration the reputation and the scope of the journal itself. As with the status of the journal, you need to be very careful as this dictates a lot about how your audience will receive the information.
There are tips on getting to pick out the best journal for your manuscript that you need to know about.
· Scope of Journal
Every journal has a particular range of information which it deals with. You need to do your research about the journal that you wish to have your journal article published on. You cannot seek to publish your manuscript on Health sciences in a journal that deals with Biological sciences.
· Credentials of Journal
You need to be able to find out who you are dealing with. You may be dealing with a publisher who is not well known. That is not so good for you as an author. To have success as you publish a journal article, you have to ensure that the journal has high standards of peer review ethics.
· Quality of the Website
Of course, you need to have your journal article published in a site that is presentable. The main reason is the fact that you need an attractive website which people may also yearn to visit, hence, go through your work as well after it has passed the editorial team.
· Tools and Services offered to authors
Some tools are very efficient when it comes to managing journals. These are tools that help in the searching, filtering and comparing journals when deciding on journal article publication. You can see some tools here
· Instructions for authors
In each of the journals' websites, there are some rules and regulations that you ought to abide by. Failure to do so may lead to a fine or rejection of your work altogether. These rules and instructions vary from one journal to the other, and so you ought to be vigilant in every journal you visit. When you have carefully followed the instructions, you can be sure that your chances of getting your paper reviewed are higher.
· Submit your research to only one journal
This is something that you need to be very careful about. Nor unless a particular journal allows transfers or submissions to other journals, you should only submit to one journal at a time. It is a breach of the publishing ethics to provide more than one journal simultaneously. Only after the paper has been rejected is when you can resubmit to another journal.
Be sure to follow the above tips, and you will have an effortless time finding the right journal article publishing site.