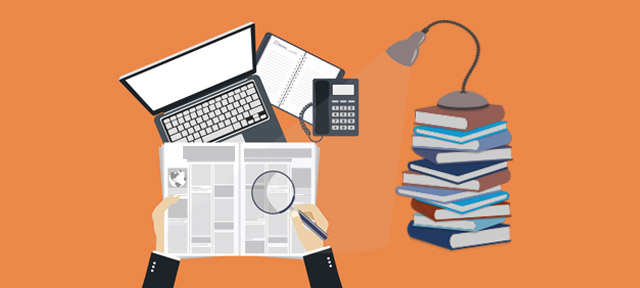 How to Write a Journal Article
New authors usually start with a worry of how to write a journal article. Writing a journal article is a simple process just like any form of writing. However, an article for publication in scholarly journals requires an additional rigor. The work to be published is meant to inform future research and even policy formulation. To publish a journal article in credible sources, there is need to write a high quality content that will be used for both theory and practice.
In previous posts, emphasis was placed on the centrality of preparing and publishing high quality peer-reviewed articles. Thus, the general format of a journal should have five sections just like a thesis or project. A journal article to be published is actually based on a rigorous methodology, which outlines the procedures that were taken during the collection, analysis and presentation of data. However, in this post, more attention is given to procedural aspect of journal article extraction.
Although there are some procedures that a scholar is required to follow when doing preparing a journal article for publication, each journal tends to have its own submission guidelines that cover various elements of the article. These include, but not limited to the length of the article subscription, and procedures of communication. Therefore, scholars are advised to go through the website of a chosen publisher and understand their requirements.
The most important step in the University of Nebraska-Lincoln's twenty steps to writing a journal research article, attention is given to the 7th step, which is 'select the journal'. Most authors are usually perplexed when it comes to which journal to select. This is because there are several journals that purport to be international and credible. Regardless of this confusion, there is need to ensure that the manuscripts are peer reviewed. This is why internationally recognized and highly credible journals tend to prioritize a thorough process of peer reviewing all manuscripts and returning them to authors for corrections before they pass the test for publication.
In addition to checking the rigor of peer review of a journal, there are critical elements to check to ensure that the journal meets the desired standards. These include:
The language of the journal should be similar to the one that you are publishing in.
Focus is another crucial aspect of consideration in journal article publishing. Checking the type of research the journal publishes given a clue about its focus. The focus can either be broad or narrow. Moreover, identifying the disciplines published in the journal and its orientation (whether it is clinical or applied, or theoretical or applied. Maintain focus on the subject areas of the journal.
The success to publish in a journal is dependent on its availability. The journal should be broadly available and have all papers published in PDF format. Availability is dependent on several factors such as the subject areas in which a journal focuses on and the author's content.
While reputation is considered a subjective aspect, authors need to gauge the reputation of the journals by asking colleagues what they think about a given journal. It is not a good experience to write a journal article to be published in a site that has no reputation or the one that has a bad reputation. Reputation can further be assessed by looking at recent articles and judging them based on importance and quality. For example, you are welcome to download a few peer reviewed published and evaluate their quality.
Another critical element when writing a journal article for publishing is format. The appearance of published journal articles speaks much about a given journal. Attention should be paid to typeface and referencing, organization of figures and consistency of paragraphing.
Charges for journal article publication is necessary because of the services provided. Different journals charge different prices. The service fee is used for peer reviewing. Although most of the journals' charges are fixed, it is good to try and negotiate especially when the author's finances are strained.
Having been aware of all the above critical elements, the question of how to write a journal article for publishing is answered. When writing an article, it is prudent to follow the style of journal selected for publishing the work once complete.
In some cases, authors my find it difficult to prepare a journal article that can satisfy the requirements of a publisher. In this case, there is need to seek training or any form of guidance from other scholars or certified firms in the locality. In either way, remember that obtaining and reading the chosen journal's instructions to authors can make a difference between failure and success. This is crucial because it determines whether the journal article to be written will be accepted or not.